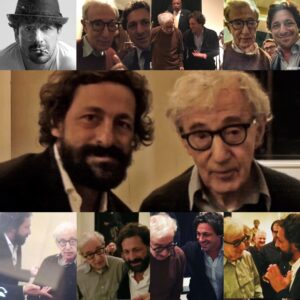 Qualche settimana fa e' uscito un trafiletto su un giornale americano molto importante nel mondo dello spettacolo.
Hollywood  Reporter.
Un magazine che parla di cinema, di casting e recensioni teatrali e di nuovi eventi dello ShowBiz.
A colpirci in particolare modo e' stato pero' un trafiletto di uno dei tanti "critic reviewers" che scovano nei locali dell'Upper East side di New York talenti di ogni genere.Gli occhi puntano su un nostro concittadino, Yari Gugliucci, descritto cosi dopo una performance al Carlyle Hotel sul palco di Woody Allen.
"Gugliucci possessing  great mastery of execution, it was always subservient to a native beauty of conception, which made his performance perhaps the most charming that an Italian's actor of the new generation have!"
L'attore salernitano, impegnato con Veronica Pivetti in Viktor Und Viktoria è in tournée da circa un anno riscuotendo enormi successi di pubblico e botteghino e presto lo vedremo nel tanto atteso omaggio a Manhattan,con la partecipazione di Woody Allen.
A noi non resta altro che augurargli in bocca al lupo!